Ariel Re – A Journey to the Cloud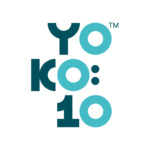 Ariel Re are a global re-insurance firm with offices in London, Bermuda and North America. With an existing investment in Microsoft technologies, and a promise of cost reductions and simplified administration, migrating to Office 365 seemed the first logical step in their cloud strategy. Following the necessary due diligence Ariel decided on yoko:10 as partner of choice to help assess, implement, test and evaluate a move to Office 365.

"The main reason for selecting yoko:10, what sets them apart, is their business led approach and being 100% end user focused"
Keith Bucknall, SVP – IT Director, Ariel Re


The Challenges
To start, yoko:10 and Ariel worked to refine and agree project requirements. These had to include an initial pilot phase, but also the wider, long term Office 365 migration.
Most importantly, Ariel needed confirmation that moving key business systems to the Cloud was a valid option. The performance of SharePoint, Exchange and Skype for Business had to be acceptable for the globally distributed workforce, many of which operate on a virtual desktop infrastructure.
Ariel were already conscious that a move to Office 365 should not be perceived as a "technology or email" project. The solution would have to be sold to the business, with the many features and benefits of Office 365 being clearly communicated to all involved.
From a financial perspective, it was key for Ariel Re's executives to understand the potential cost saving and business benefits associated with a move to Office 365.
"Having had Office365 experience before I knew the solution was the right choice for Ariel but proving it was the top priority. We had a lot of data to migrate and challenges on our network links meant a Proof-of-Concept and pilot were critical".
Keith Bucknall, SVP – IT Director, Ariel Re
The Solution
With requirements defined and project objectives agreed, yoko:10 and Ariel could confirm an appropriate delivery approach, this consisted of five key stages:
Using a combination of manual testing and Microsoft tools, the performance and bandwidth requirements and of each Office 365 service were assessed. To improve accuracy and relevance, all tests were completed in the context of Ariel's day-to-day processes and activities.
A communication and migration plan was developed which included Office 365 demonstrations and workshops. This ensured stakeholders stayed informed throughout the project and felt engaged from the outset.
After configuring single sign-on and the various Office 365 services, Skype for Business and Exchange were updated to run in hybrid mode. This allowed a small pilot group to test these services alongside the rest of the business. The hybrid set-up also allowed a simple off-boarding option if required.
Following their migration, staff were asked to integrate the use of Office 365 services within their normal day-to-day activities. Any issues were addressed as they arose and feedback was gathered daily.
A review of all project aspects, from technical capabilities to user experience and general feedback, was reviewed and assed. This allowed yoko:10 to present an informed and unbiased view on the suitability of Office 365 and exactly what a full roll-out may entail.
"It was key our approach addressed both technical and non-technical requirements. By following a clear plan we were able to minimise disruption and easily track progress. The iterative approach also allowed us to continually gauge user feedback, along with the overall suitability of Office 365 for the business. This meant we were able to revisit and review design decision whenever we felt necessary".
Alex Eggar, Cloud Architect, yoko:10
The Benefits
The project completed with all Office 365 services configured, tested and assessed, along with any potential issues identified and addressed. This gave Ariel a clear view of the benefits and considerations a move to Office 365 would bring. Other key findings and benefits included:
Any initial concerns over global performance and Citrix compatibility were addressed.
The project delivered a full production ready environment, ready for a companywide roll-out and migration when required.
The performance of Skype for Business was found to be equally as good, if not better than Ariel's two existing audio and video conferencing solutions.
Return on Investment calculations estimate yearly cost savings, including project costs and licensing, to be £000,000's..
"I knew Office 365 was the right choice for us but it wasn't until we sat down with yoko:10 and looked at all the costs – infrastructure, licenses, storage, support that the real savings came into effect. Microsoft are continually adding and innovating services on Office 365, it should be the go to solution for any business."
Keith Bucknall, SVP – IT Director, Ariel Re