About yoko:10
Hi, we're yoko:10. You may not have heard of us before, it's probably because we're pretty new. yoko:10 was formed in the summer of 2016 with one aim, to provide businesses with the very best in Microsoft SharePoint and Cloud consultancy (that means Office 365 and everything that goes with it).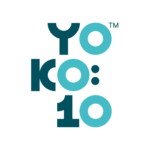 We like to think of ourselves as technology focused and business driven. So whilst we're a dab hand with the tech our primary goal is to always improve the way your business works.

There's probably a number of reasons you're considering Microsoft Cloud solutions; audio and video conferencing, new intranet, team collaboration tools, document management or maybe a full digital transformation using all of the above? Whatever the requirement, big or small, we've got the people, skills and experience to make it a success.

Why yoko:10
We like to think there are many good reasons to work with yoko:10, and once you've seen what we do and how we do it, we're confident you'll agree.
---
PEDIGREE
There's no substitute for experience, and we've got it in spades. Our consultants have been delivering successful collaboration and productivity projects for over a decade. We've seen a lot, done a lot and learnt a lot, and bring that to all the projects we deliver.
---
APPROACH
There's always a balance between process and creativity, and we think we've got it just about right. In four logical steps, we'll transform how your business does "IT", always ensuring you benefit from your investment in Office 365 at the earliest opportunity.

---
RETURN ON INVESTMENT
With insight on how other organisations use Office 365, and where the real benefits lie, we can provide guidance and plenty of suggestions where required. Knowing what works and what doesn't allows us to reduce timelines, lower costs and increase success.
---
PEOPLE
We get excited about Cloud computing and we love what we do. This comes across in the projects we deliver and ensures an optimum service for you. A move to Office 365 is a serious investment, but it can be an exciting and enjoyable experience too.
Why Office 365
Whilst Office 365 will bring specific benefits to each organisation there are some common advantages we think almost all businesses will see ...
---
BETTER, SMARTER WORKING
Give your employees a brand new box of tricks. They'll have access to industry-leading communication and collaboration tools, accessible on any device from any location. There's also an extensive product roadmap, with product updates every ninety days.
---
COST REDUCTION AND ROI
Quite simply, more bang for your buck. Reduce hardware, administration and license cost whilst improving productivity and cutting down on travel. Add to that increased employee satisfaction and staff morale, and we think it's a pretty compelling option
---
SIMPLIFIED ADMINISTRATION
Manage your enterprise services through a single site, navigated just as easily by a techy savvy individual as an IT Pro. You'll no longer have to think about managing your own servers and software, and worrying about system back-ups becomes a thing of the past too.
---
REMOTE AND MOBILE ACCESS
Cloud computing allows you to cut the office cord, without compromising on functionality or security. Whether it's to promote agile working or simply providing piece of mind, you'll be able to access whatever you need from wherever you happen to be.
Contact yoko:10
SHEFFIELD OFFICE

---

Workstation
15 Paternoster Row
Sheffield
S1 2BX
0114 212 7735

EDINBURGH OFFICE

---

31 Halymyre Street
Edinburgh
EH6 8QE